Langston & Lott, PLLC
Lawyers in Tupelo
Langston & Lott, PLLC Laweryers in Tupelo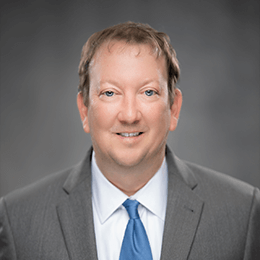 Clinton Martin, Associate
Lawyers in Tupelo, Langston and Lott, concentrates on catastrophic personal injury, wrongful death, product liability, auto accident, and mass tort litigation. Langston & Lott, PLLC enjoys a well-earned reputation as one of the state's most successful litigation firms. Call us today for a free case review, no cost, no obligation (662) 728-9733
Tupelo office located at 254 South Front Street, Tupelo, MS 38804
Lawyers in Tupelo Winning Victories
When you or a loved one has been seriously injured in an accident, you need an experienced personal injury attorney on your side. The team at Langston & Lott has a proven track record of success in personal injury cases, and we will fight to get you the compensation you deserve. We understand the immense physical, emotional, and financial toll that an accident can take on a family, and we will work tirelessly to help you get your life back on track. With over a decade of experience, we have the knowledge and resources to handle even the most complex cases. Contact us today for a free consultation, and let us put our experience to work for you.
We now have two locations
We now have two locations to serve you 100 S Main St. Booneville, MS 38829, and 254 South Front Street, Tupelo, MS 38655.
With over 50 years of experience, Langston & Lott, PLLC is one of the most respected and longest-serving Personal Injury Firms in Mississippi. Take comfort in knowing that when you work with Langston & Lott, handles each case with the knowledge, care, and compassion you deserve. Langston & Lott is mindful that when they are dealing with a client, they are not just dealing with that specific client but with the family and all loved ones close to that client. They treat you like one they would treat their own family. Langston & Lott has committed the process to be as seamless as possible for you and your family if you have any questions or would like to schedule a free no-obligation consultation.
Compensation you might be owed after a car accident
If you've been involved in a car accident, you may be wondering what damages you might be owed. The first step is to consult with a personal injury attorney to discuss your case. In general, you may be entitled to compensation for your medical bills, lost wages, and pain and suffering. The amount of damages you're entitled to will depend on the severity of your injuries and the circumstances of the accident. If the other driver was at fault, you may also be able to collect punitive damages. Punitive damages are meant to punish the other driver for their negligence and deter them from repeating their behavior. If you've been in a car accident, contact a personal injury attorney today to learn more about the damages you might be owed.
Langston & Lott law firm has been a fixture in the legal community for years, offering clients in need of legal services a balance of excellence and experience. Our attorneys are dedicated to practicing law with the highest levels of integrity and commitment to our clients while taking into account the ethics that come with it. Langston & Lott remains one of the most well-known law offices due to its focus on providing superior legal representation. We take pride in equipping ourselves with the latest technology, innovative practices, and a broad spectrum of legal knowledge that allows us to provide you with top-notch legal service. Feel confident about working with Langston & Lott for your essential needs!
Tupelo Personal Injury Lawyers